G5 Automatic AED
Easy, intuitive operation and user-paced prompts enable first-time rescuers to act quickly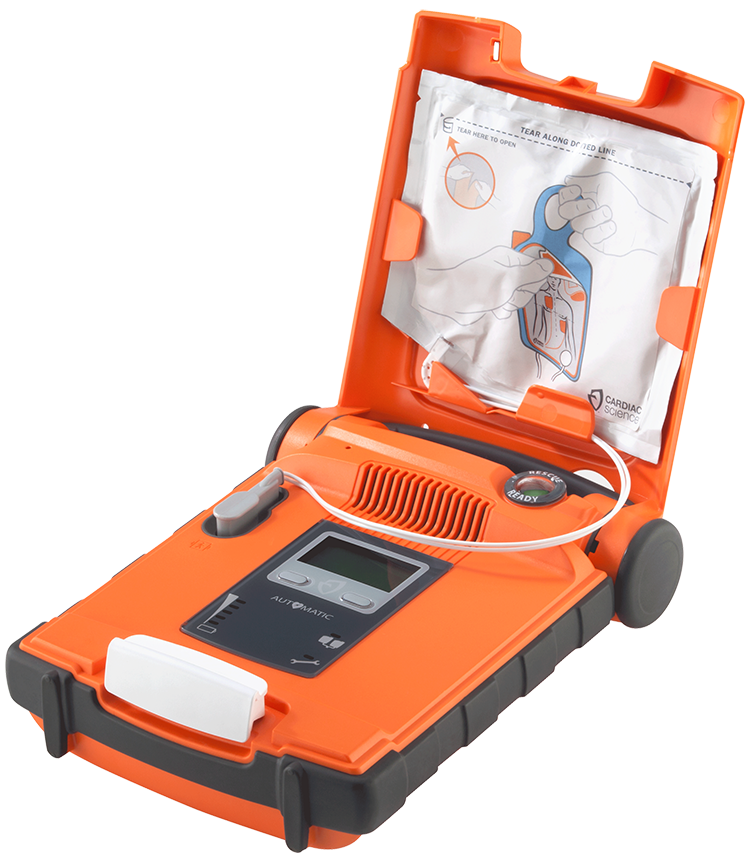 Cardiac Science
G5 Automatic AED
Physical Dimensions
Height 3.4 in. (9 cm.)
Width 9.0 in. (23 cm.)
Depth 11.8 in. (30 cm.)
Weight 5.7 lbs. (2.6 kg.)
Cardiac Science G5 Automatic AED – Features
Operations:
Waveform:
Also tell them about any supplements you take.
Buy Advair Diskus 25mcg/125mcg (Adoair) Without Prescription
Do not use fluticasone and salmeterol during an attack of asthma or COPD. Diabetes.
Buy cheap Proventil 100mcg (Ventorlin) no Prescription
We have updated our privacy policy to be more clear and meet the new requirements of the GDPR. With the emphasis in popular media on serious illness, health-seeking behaviour is going up year on year, with a 25% increase in activity for under 5s with RTIs annually.
Buy Amoxil 650mg (Zimox) Online
Antibiotics are considered the first-line of treatment for urinary tract infections.
STAR® biphasic truncated exponential
Therapy range:
Fast shock feature:
5 energy protocols available
Voice prompts:
RescueCoach™ prompts provide user-paced instruction Text screen Displays rescue prompts and critical rescue information
Audible alerts:
Voice prompt, system alert
Synchronized shock:
Built-in automatic synchronization feature
Pacemaker pulse detection:
Pediatric capability:
Therapy range (VE) 22J to 82J, pediatric prompts
Dual Language
Latin American Spanish or French Canadian (optional)*
Customizable:
Voice prompt, CPR settings, and shock protocols via AED Manager
CPR:
Metronome for CPR compression rate
Visible indicators:
Rescue Ready®, battery, service, and pad status
Includes…
8 Year Warranty – Unit
1 Year Warranty, or 12 hours (which ever occurs first) – Battery
1 Year Shelf Life on Pads
Available…
Replacement Pads and batteries
Wall units
Cardiac Science G5 Automatic AED – Physical / Environmental
Dust/water resistance:
Operating temperature:
32 °F to +122 °F (0 °C to 50 °C)
Altitude:
–1,253 ft (–382 m) to (15,073 ft) 4,594 m
Drop:
MIL-STD-810G, 516.6 (Procedure IV) for 1.22 m drop
Shocks:
MIL-STD-810G, 516.6 (Procedure 1)
Vibration (sine and random):
MIL-STD-810G, 514.6 (Procedure 1, Cat 24)
EMI (radiated/immunity):