Equipment Delivery & Claim Policy
Insured Shipping
No Hassle. No Waiting. Quick Replacement. American Medical Screening insures the safe delivery of your purchase from our warehouse to your doorstep. If there is ever any damage American Medical Screening will repair or replace your covered equipment at no cha
Insurance Claims
In order for an insurance claim to be successfully filed, and a no-cost repair/replacement of damaged equipment to be made, American Medical Screenings insurance company requires a documented case report of the delivery and damage of the freight from your business. The simple procedures for this are outlined below. (See Equipment Delivery Procedures)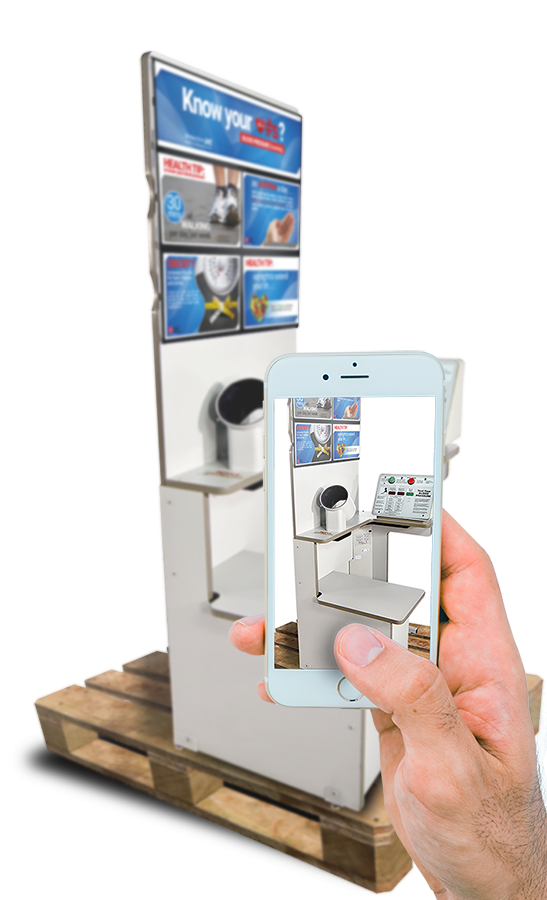 A FEW PHOTOS
IS ALL IT TAKES
Equipment Delivery / Claim Policy
Following the procedure below assures in the event there is any damage to your shipment,
that it is covered by insurance.
Regardless of the carrier used, the receiver is responsible for thoroughly inspecting the shipment immediately upon receipt as well as noting any specific damage on the delivery receipt before signing. If no damage is noted on the delivery receipt at the time of delivery the receiver affirms that the item has been fully inspected, is undamaged and is as has been previously described to them. If a damage claim is filed after the delivery with no damage noted on the original receipt the liability will be reduced to 25% of the cargo value.  This is a summary of Section 48 of the 'UPS Rate and Service Guide' dated 2012.  All carriers are similar.
Inspect Upon Arrival… and before signing…
In the event there is damage…
Use a Smartphone to take photos of all damaged areas
Take photos of equipment and packaging as it arrived, to note any visible damage
Take Photos of unpacked equipment to further note any damage including scratches, dents or broken parts.
Take photo of driver standing by visibly damaged freight. Explain it is needed to submit with claim. If they don't want to for some reason tell them you can call the company and speak to a Supervisor. The number will be on the delivery document.
Provide a copy of the signed shipping document marked "DELIVERY REFUSED"– "noting damaged goods" as reason. With damages noted on document. Without this no claim can be paid!
Provide typed contact information for both the person that will be handling information from your company along with the name of the person who rejected the shipment.
American Medical Screening includes this notice in an email with your Bill of Lading for your convenience in sharing it with whomever will be responsible for receiving your shipment.
Thank you for your cooperation with filing a claim. We believe it is important to insure your kiosk, in order to protect your goods and our relationship.
NOTE: American Medical Screening does not accept the return for refund of any item/items that have undocumented damage.